---
Bird rug update - andama - 03-29-2020

I am doing another punch needle rug and of course I love the Australian Galah as they are so funny to watch when they run along the ground as they walk like really old people and have so much personality. This rug has been on hold as I could not find the wool I wanted for the back ground however I found some beautiful variegated blue and personally I think it makes it pop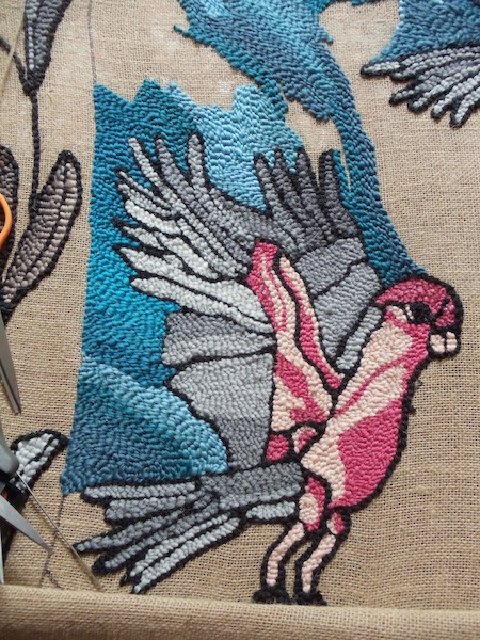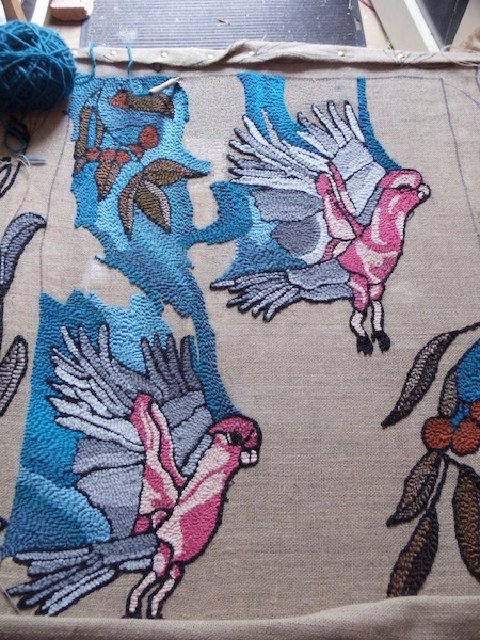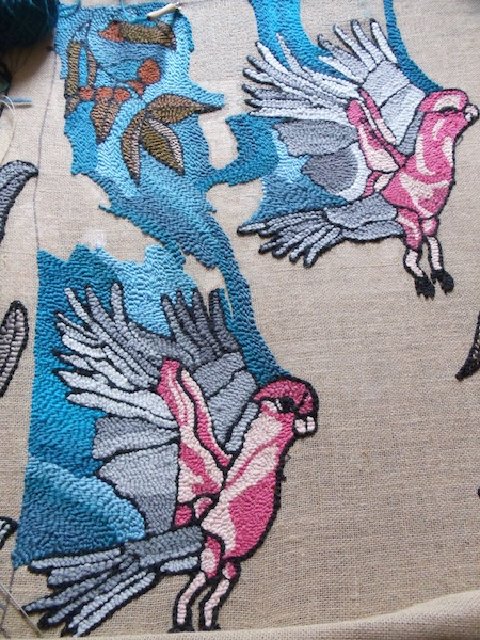 let me know what you think


cheers


---
RE: Bird rug update - pia - 03-31-2020

Looking good.. do you draw the design?


---
RE: Bird rug update - andama - 04-03-2020

I got a friend to do the drawing which I like and so far I am happy with the colours and the way it's turning out.

I am busy making fabric dolls at the moment and am about to make the outfits for the 6 reborns I have finished and with us being in lock down for the next three months I have plenty of time. I am loving this lock down as it allows me to do my craft or anything else I want.


cheers


---
RE: Bird rug update - pia - 04-05-2020

The shut down has benefits and problems.. the economy is rapidly failing and the government can't possible bail the failing businesses out. I fear for the economy and our President.


---
RE: Bird rug update - andama - 04-09-2020

I think many businesses will go under and many jobs will be lost once this is all over. it has been said the world will change and I am starting to agree with those comments.

I am lucky that I own the buildings where I live and work  ( I decided I would rather money poor than have a mortgage) so shutting down costs us nothing other than income and being the age I am I can live very cheaply which I have been doing for years, I also love being at home and I am getting so much done it is very satisfying however I only have myself and my dogs to look after.

I do not know how families with children are coping with the lock downs and home schooling.

cheers


---