---
End of another month - andama - 05-28-2017

May was an interesting month for me so how was it for you guys.

I am almost afraid of how fast the year is moving.

I am involved in helping to

promote the town I live in

for the winter and we have now have a massive festival called Chill in Glen as

we are considered one of the coldest towns in Australia

and it generally snows so we are promoting it as a Christmas in July kind of thing. We now have about 50 stalls all with hand made items as there can be nothing commercial and a food gallery plus heaps more. it is two day event with the markets only being on for the Saturday thankfully lol I have been teaching a couple of ladies to

reborn Faeries

as I started the

Faeries of the Glen

and make faeries for the festivals all in theme with the actual festival as we are a Celtic town.

We got a

grant from the Gov $70.000

to put this festival on as the

Gov helps smaller country towns promote themselves

in the quiet times and this is our first attempt at this festival but it is shaping up to be pretty big and we even purchased snow machines to make sure it snows. The main st will be closed off and all the shops have agreed to open and to also put stalls outside their shops and every cafe and restaurant has also agreed to put on Christmas lunches and dinners with a cross section of pricing and let me tell you getting all the shops on board was no easy feat. I find it amazing that so many businesses cry out for help then bitch and moan when asked to open for one weekend in an attempt to help sales and to promote the town, some people are very fickle.

Anyway that's my May and now lets hear about yours


cheers


---
RE: End of another month - Cherie - 05-28-2017

That's sounds great! Well I had a great May, my hubby and I went to the USA for 2 weeks, our daughter and son inlaw came for 1 week as it was our daughters 30th birthday! She spent it in Vegas! After they had left, my hubby and I went back to Los Angeles and drove down the coast staying at some lovely beaches, such as Monica beach, Long beach, and Manhattan beach, with lovely warm weather! Now home again to face the winter, although we are lucky to live in one of the warmer places in NZ, but still gets cold!!!
The only good thing about winter is I will be getting more into my reborning!
---
RE: End of another month - pia - 05-29-2017

Wow Andi!!! Huge undertaking! You are so organized and energetic!


---
RE: End of another month - andama - 05-30-2017

Wow Cherie it sounds like you had a lovely time on your holiday and it is always nice to have a break at anytime however the winter can often be be the best lol.

We had our first frost this morning with it being -4 but it is pretty much a month late in coming so I am not going to complain.

Pia the market is massive and I have stepped back a bit as I had a

small heart attack

about 5 weeks ago so I now spend most of my time making dolls and just doing craft and I have say it is a hard life NOT. ( I do most of the market stuff over the phone now)

I am totally enjoying being back to pretty much

crafting all the time

and am more relaxed, my brother has taken over the shop so I can stay in the back ground and just do my thing.

I have 5 reborns ready

to put together and will start painting 3 more this Sunday and of course will post photos when they are finished.

I have decided to

sort my yard out

as I have been here three years and done nothing other than spray weed killer every now and then.

Cheers


---
RE: End of another month - threads - 06-07-2017

I sure hope that the festival is a success it deserves to be after all the hard work thats been put in by people like yourself. You slipped in " had a small heart attack" thats is serious, do take care, so pleased you have your brother to take over running the shop so that you can relax more, we do not want anything to happen to you. Crafting is a relaxing
thing to do, it keeps me grounded thats for sure, I get loss of time when crafting, I just forget about everything else. I have two friends coming over for coffee and lunch this morning, we no doubt will be talking " dollies" for some of the time, as we all reborn.

We will be going to the Peterborough Doll show this weekend, I have 5 outfits to deliver to a great customer, will not stay long as we are at the theatre that evening too.


---
RE: End of another month - andama - 06-09-2017

I am getting ready to do a

show in September in New Castle

(Australia) I like the shows down there. will be posting babies I have made. I have 8 on the go at the moment with 5 now waiting to be dressed and three to have their hair rooted.

I am also

knitting a garden

which is a Throw for a bed and for those who do not know what that is I have posted photos lol.

This throw

will be raffled

to go towards supporting the animal rescue we fund.

These are not mine but they will give you some idea. I have the ladies from the Fiber Arts group making the flowers and some others are knitting squares so it is becoming a group project which is lovely, everyone in the group will see the finished throw when I have put it together so we will be having a bit of a party for that one lol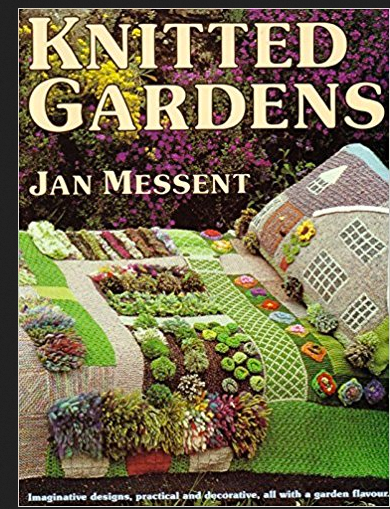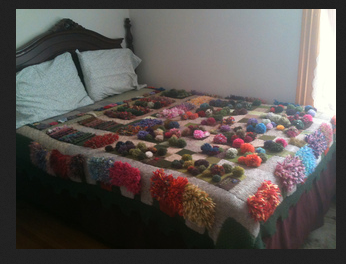 cheers


---
RE: End of another month - katescradles - 06-11-2017

Glad you are taking things easier Andama ... Wow Maxina, those throws look great !!


---
RE: End of another month - threads - 06-11-2017

Loving the throws Andama, lot of work going in that one for sure


---
RE: End of another month - andama - 06-18-2017

the fiber arts group is well under way with this throw and I will soon start the process of putting it together section by section. I have a feeling it will be a massive job lol



cheers


---
RE: End of another month - threads - 06-18-2017

I too agree with your feeling that its going to be a massive job putting it together.


---