Thanks to the two lovely ladies who sold me their Ophelia kits, I have now finished one and it is being entered in show as a woodland fairy. She has hand rooted hair which is three colours, dark blonde, gray and a fleck of dark brown. Her hair has then been weaved with feather and leaves and her outfit is also made of leather and fur.
This is a really hard kit to work with as it is not that attractive lol
Her bed is a garden which is actually still being finished and I will post photos when it is done.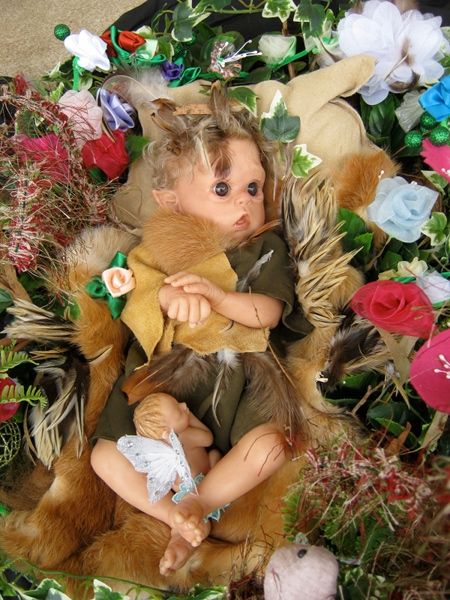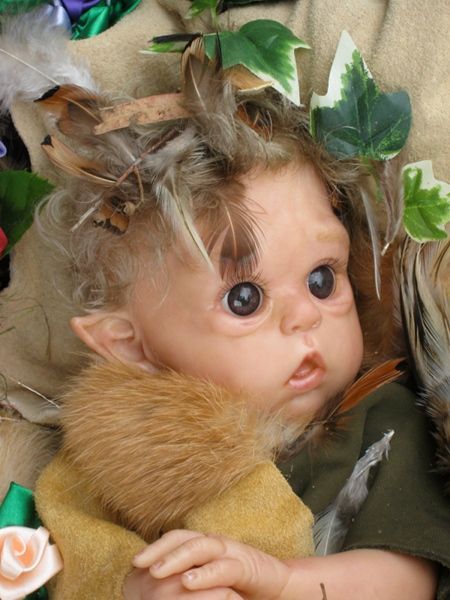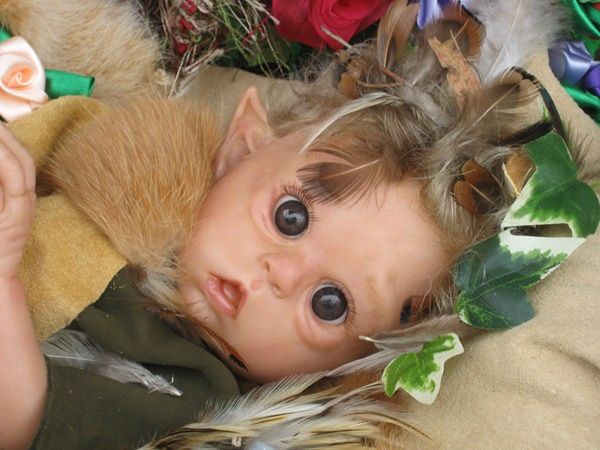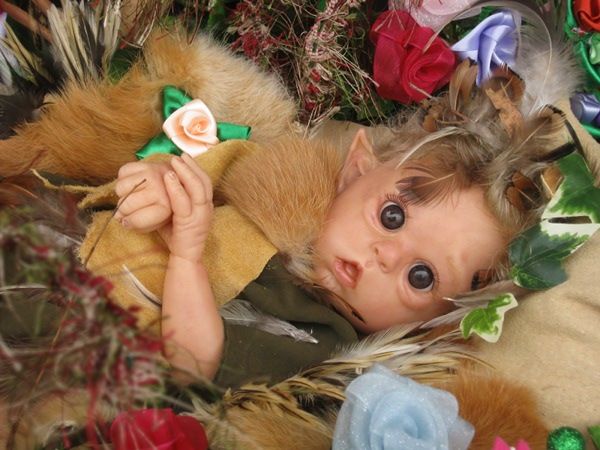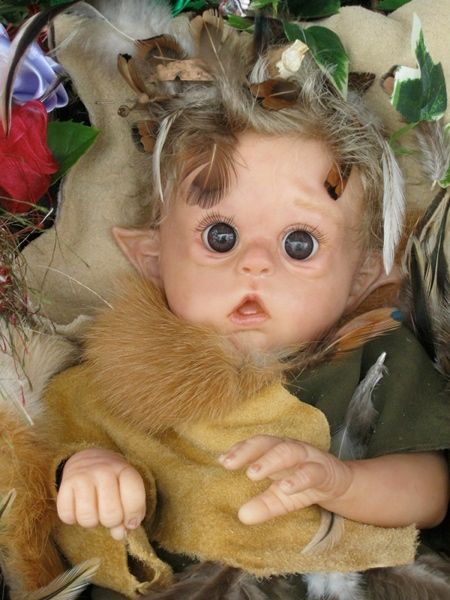 cheers
Andama Dujon
www.reborndollsaustralia.com