I now have my digitising software so anyone who wants their nursery names embroidered on the back I no longer have to wait for the service to digitise for me, I can do it myself.
Also, those of you who have placed orders I am working my way through them, but I am awaiting a delivery of leg joints from the US. I have all sizes up to 55mm but some of the larger jointed limb bodies require 65mm leg joints which I have run out of.
Hopefully the delivery will arrive early this coming week as they have been shipped already (about a week ago). Once they arrive it will only take me a short time to finish assembling the bodies and can ship them out.
Also full limbed non jointed bodies I now have a larger range of sizes that can be made, but am awaiting the arrival of the patterns from Chelle. She also shipped about a week ago. I use Chelle's patterns for my other body styles and they seem to be the most popular so I ordered her non jointed body also as I was not overly happy with the design I have been using till now for those bodies. Her fully jointed body is not as chubby around the waist as some designs around are, one customer asked me to make her body not so full and I used Chelle's pattern rather than the one I had been using previously and it was exactly what she was wanting. Now I use nothing else unless you wish to have the chubbier body.
I have taken a photo of Maree's body which I embroidered this morning so you can see the placement on the back of the body for your nursery name. This is the 3/4 limbed non jointed leg version which fits excellently in a disposable nappy without leg cloth showing.
Embroidery can be done in almost any colour. (I have 60+ colours.)
Backs are embroidered before assembling the body pieces.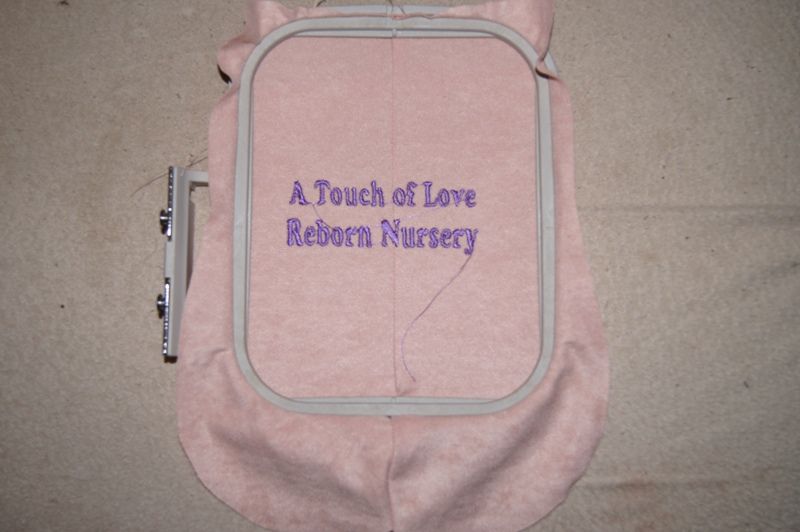 Body assembled showing placement of embroidery: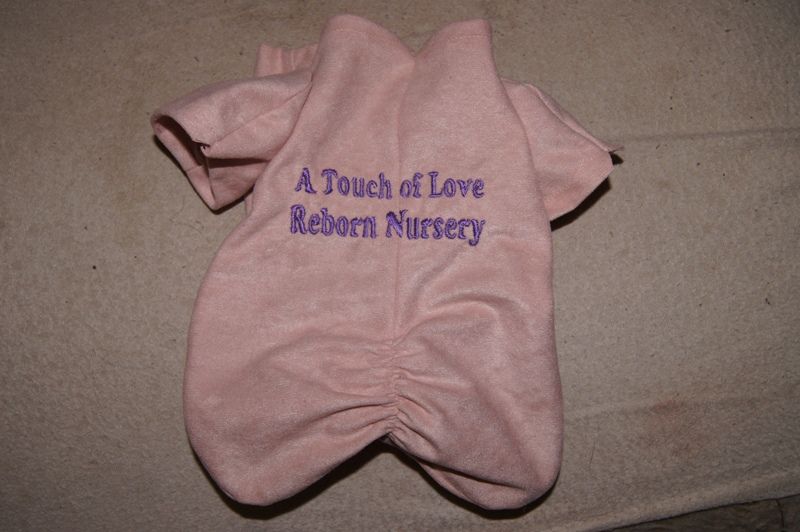 After ading cable ties:
Front view: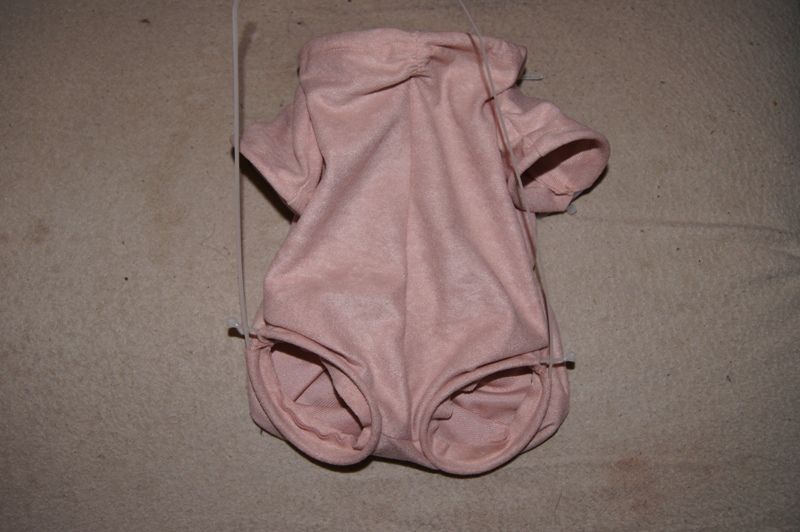 Back view: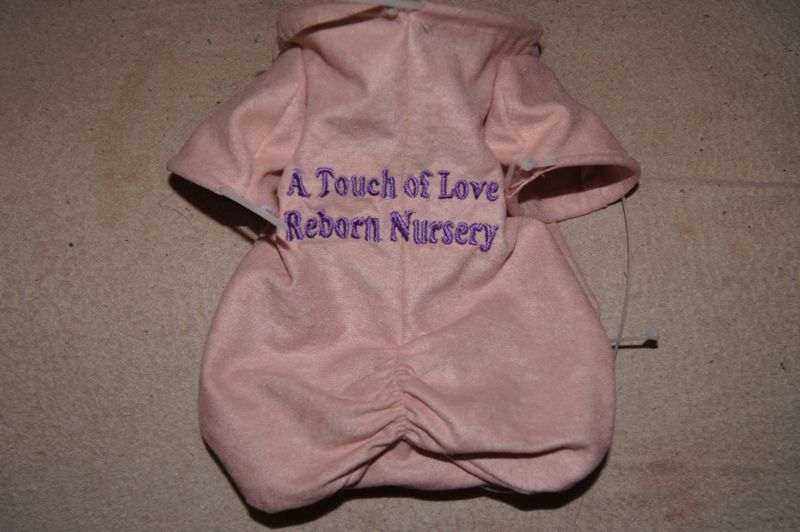 The placement on other styles is basically the same. Most nursery names fit onto 1 or 2 lines of embroidery. Larger names will take up 3 lines. This is why the digitising makes it so much easier as I do not have to keep repositioning the fabric for each line of embroidery which has to be done when keying in names manually.
Lyn Keppler
http://lynkproducts.com.au
I make doll bodies too........ see my online store.