I have to say this sculpt
Suze
By
Adrie Stoete
is very nice.
The detailing in the hands are really very good and very life like. The facial expression is also very cute and I am looking forward to seeing the end result.
The vinyl is soft and the GHSP applies very well although I am making this Bi-racial and it seems to need a lot of coats to get a good colour which is of course not uncommon. The head is very soft and again not big so rooting it should be a pleasure but I will let you know lol.
Both legs are full and bent giving the impression that this baby will end up being small where as it make a 19inch.
I feel this sculpt will make an appealing baby especially a new new born and once again I look forward to seeing this done sculpt by others.
Below is a photo of one version of this sculpt and has not been done by Andama Galleries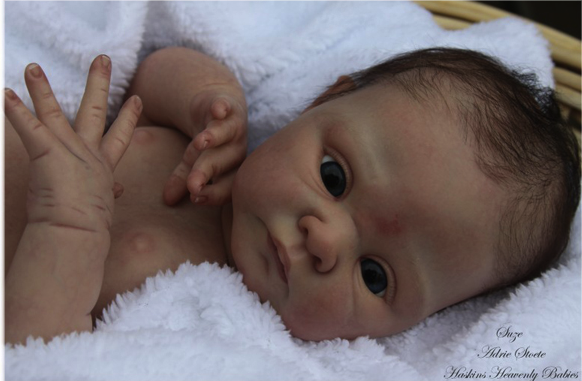 cheers
Andama Dujon
www.reborndollsaustralia.com
Save