I am working on the
Millie
sculpt by
Margaret Mousa
and I have to say this kit is making the most
delightful baby
. I did have my doubts when I saw it because of the mouth however I would have no hesitation is suggesting this sculpt to artists with a few babies under their belt so to speak.
This bub also has
full limbs
which are again very nice with
lovely detailing
and what is interesting is the vinyl would have to be the softest I have ever worked with and again it is very very nice.
The head on this kit is great with big eyes and a wonderful expression and even I am looking forward to seeing it finished.
If any one else has made a baby from this sculpt I would love to hear about it.
Mousa
kits have an odd but cute look and photos do not them justice however having said that this is the only one of her kits i have ever liked enough to reborn.
The full limbs actually make the baby look lovely and her size being over 20 inches also makes her feel and look lovely in real life. She has odd yet interesting features and yes I would do this baby again as she is beautiful to work on especially the vinyl. well worth reborning in my eyes.
The finished baby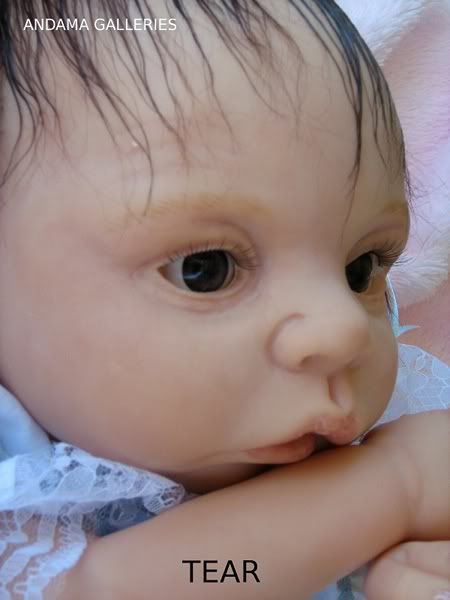 cheers
Andama Dujon
www.reborndollsaustralia.com
Save