JOYFUL HEART
by
Reva Schick reborn doll kit
As soon as I removed this kit from the box I noticed how
little detail
there was on the face and limbs which was very disappointing, also the kit
comes with a
body
which is made in China for
Lee Middleton
and although the body is jointed the fabric used is really awful as it is very stiff.
The holes in the limbs of this kit are very small making filling them a very time consuming job and it an art in itself The vinyl is thick so increasing the size of the holes I did not considered a good idea
Re-borning this kit using
genesis heat set paints
required many layers to get a good cover as the vinyl seems to drink the paint.
This is an expensive kit and even though it will make a nice baby it is not what I would consider to be a stand out kit.
Would I do the kit again
? NO! however I would consider this is a
good kit for beginners
I purchased the kit for Aus $135.00 plus the eyes and the tummy plate plus postage bringing this baby in at close to $200 before the re-borning began.
Who else has done
reborn doll kit Joyful Heart
by
Reva Schick
.
Here are versions by four artists of Joyful Heart
.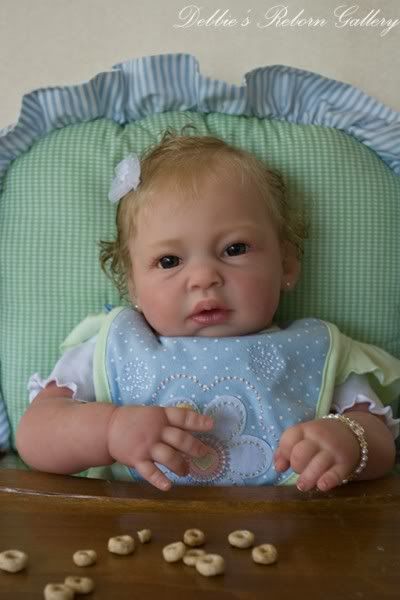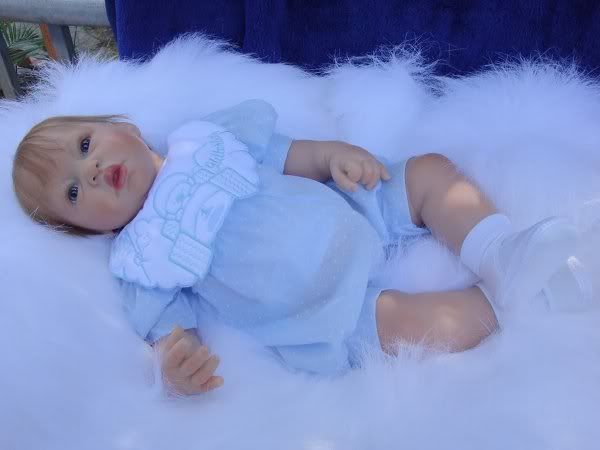 cheers
Andama Dujon
www.reborndollsaustralia.com
Save