Love this and it is so tasty and easy
You will need
1 packet of jelly crystals
1 pack cake mix
2 eggs
3/4 cup of milk
80 grams of soft butter
Mix everything together... yes it is that simple
line a cake tin with crease proof paper and pour in cake mixture then bake at about 350c for 40 odd minutes, when there is no batter on a knife when inserted and removed from cake you know it is done.
I used pineapple jelly which gave the cake an amazing flavour and I then iced it using
1 packet of vanilla instant pudding
made with half the required amount of milk. When the pudding is starting to set mix it with 250grams (one packet) of
philly cheese
. and ice your cake.
You have the easiest and very tastiest cake.
I added a couple of drops of orange essence to my icing making the cake very tropical.
This cake is fast to make and very easy. Leave in the fridge covered until required
My cake was made in a hurry lol and it may not look pretty but it sure went fast when I served it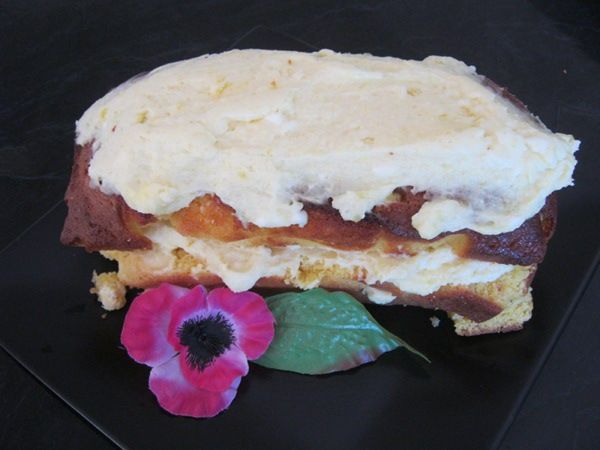 cheers
Andama Dujon
www.reborndollsaustralia.com
Save