01-31-2013, 05:29 PM (This post was last modified: 01-31-2013, 05:30 PM by kokkinomalli.)
Last night I started work on my first reborn. I am feeling more and more critical of it, and feel like just giving up and starting again on the next kit.
Here is a photo... please bear in mind I took it last night, on my phone, and in not so good light - so it is not quite so red!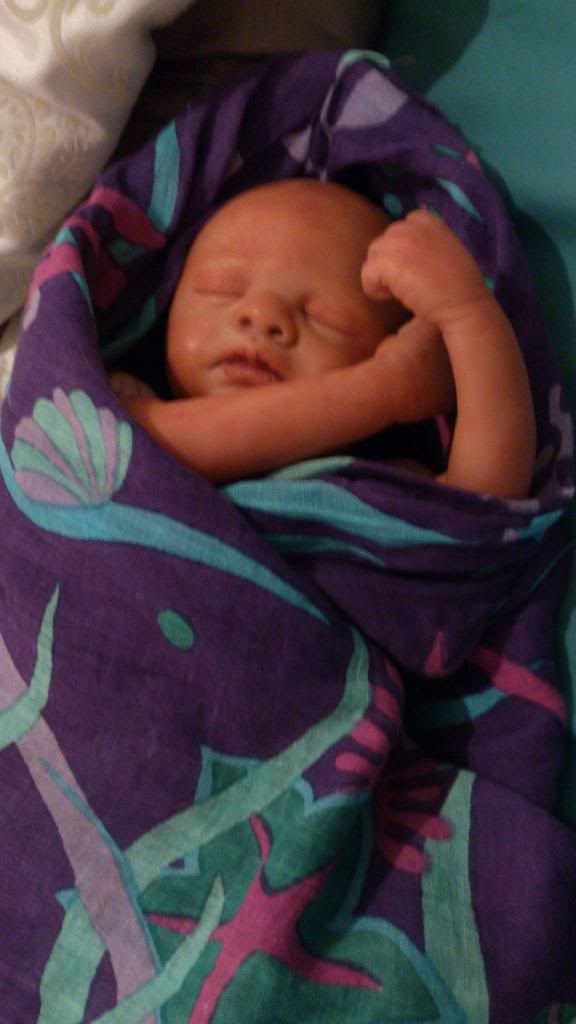 I know its a bad photo, but hey... any critique is wanted!
I have yet to finish the hair - I have only done one layer in burt umber, and it looks really really auburn, and not brown. That annoys me, as it makes the head look discoloured and weird.
Also, one of the blushing layers went weird between the fingers, and looks like there is reddish pen in the creases or something. Is that fixable?
---
P.S. Maisie sculpt by Marissa May. It is TINY! 15 inches. Where do I buy clothes for it!?
Sophia