Thread Rating:
Eyebrows nightmare is over!
I bought these. They are NO help at all.Trust me.
Cherie Ann
Berry Cute Babies
07-08-2012, 08:27 PM
There is no easy way to eyebrows just time and patience.
Maybe reborns should come with eyebrows faintly painted on to help us all out
Hugs
Brig xXx
07-09-2012, 08:57 AM
What a great idea Brig!
Jayne xx
Timeless Re-creations
Reborn Doll Artist
Jayne Louise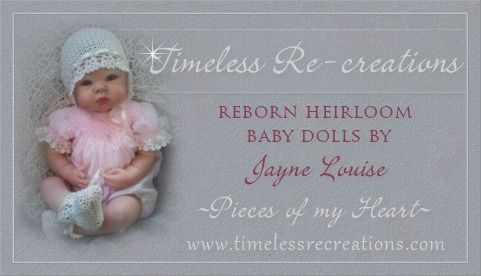 Visit my website
http://timelessrecreations.com/
facebook
https://www.facebook.com/timeless.recreations
Follow me on Pinterest
http://pinterest.com/foronemoment/
07-09-2012, 07:32 PM
Yes, I agree. Reborning means patience.
11-11-2014, 06:05 AM
I saw them they look good.
And the rub on by baby fx are awful too
there is an amazing EASY TO FOLLOW rooting tutorial on this forum by shelly my first time would have been perfect except I messed up my Milane by trying pencil, then rubbing off then trying to paint then rubbing off then trying Debbie Henshaw textured eyebrows, I tried rooting over all the orange wiped off mess so I pulled them out and sealed again baked and about to do them over with a different needle

---
Oh yeah the rub ons are sticky and leaves a mess when you try to remove them
Users browsing this thread: 1 Guest(s)