Connor
by
Heather Boneham
This is an interesting sculpt to work with, the head looks and feels like a secrest kit aka a
squeeky
The limbs however are just amazing as there is so much detail in them and they look beautiful are are especially good for the really new born look of a baby.
This is a good kit for
beginners
and
experienced artists
and I would have to say if I got another kit and got it on sale I would
throw the head away
and use the limbs with a
different head
and not because the kit is bad but because the limbs are just so amazing. There are some beautiful heads to reborn with the most crappy limbs where as this kit has an average head with stunning 3/4 limbs.
Takes paint well and is easy to coat with Genesis heat set paints.
Baby is about 17 inches when finished.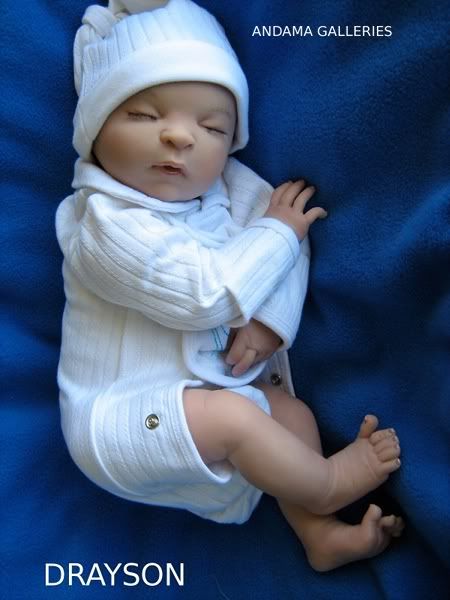 cheers
Andama Dujon
www.reborndollsaustralia.com
Save