I love using natural fibers in the fabric dolls I make rather than stuffing them with snythetic  stuff. The feel of the finished doll is very different and the doll starts to feel warm when you hold it plus pure fiber gives the doll a nicer feel. 
Anyway I wash the fleeces in small amounts at a time so I can dry them easily and I use a salad spinner to remove the water. This stops the fiber matting allowing it to be pulled a part for use  
I thought I would share todays effort and the fleece is alpaca as I was lucky enough to be given two fleeces one brown and one white which will be cleaned over this summer and stored for use.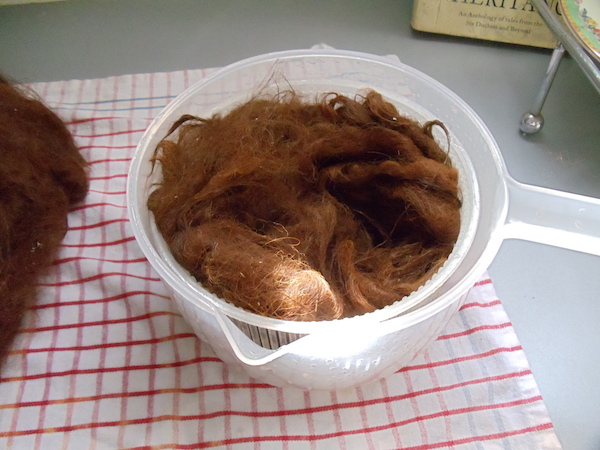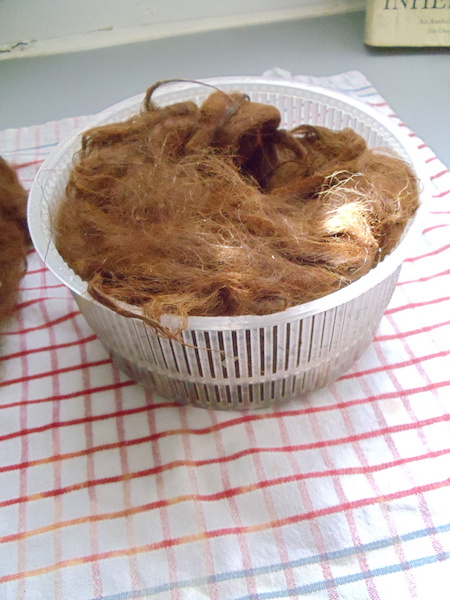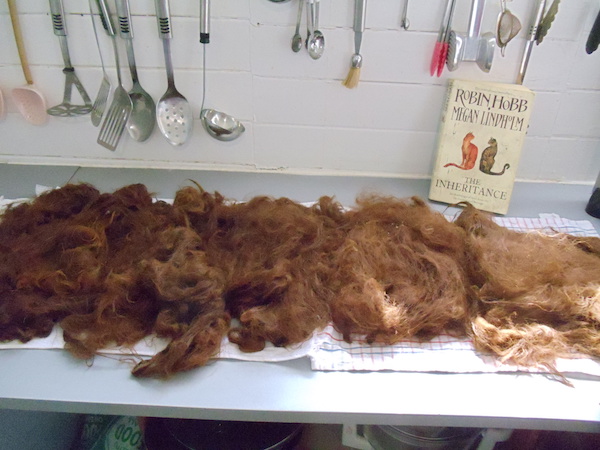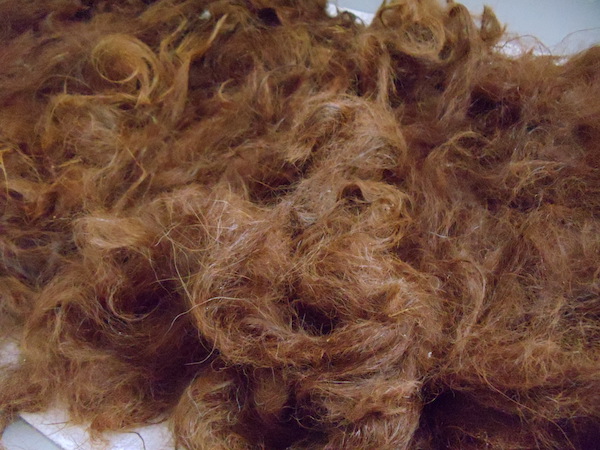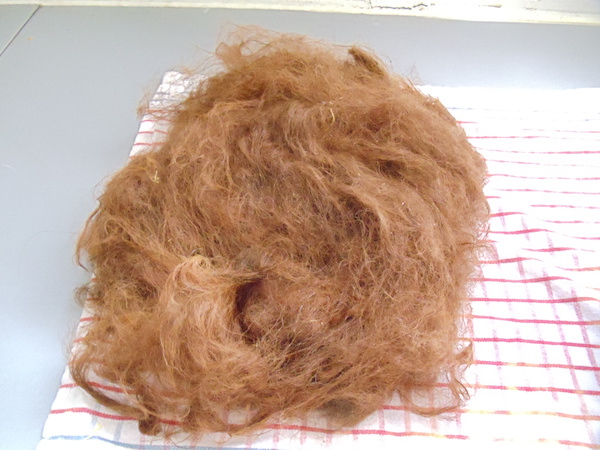 cheers
Andama Dujon
www.reborndollsaustralia.com
Save