Recipe
.its like a warming wash but with the mediums instead of odorless thinners
make sure you pounce the heck out of it and get into creases or it will be orange
1 teaspoon genesis glazing gel
3.5 tablespoons genesis thinning medium
genesis burnt sienna
genesis dairylide yellow
Mix your colour preference using verbal instructions as given on the video or do what the rest of us and play with the colour,
Having watched the video the colour mix is pretty strong.
Optional
to thin further use approximately 2 oz of odorless solvent
IMPORTANT INFORMATION
After completing the use of the BABY GLOW MIXTURE before baking YOU MUST let the vinyl air dry. the vinyl will no longer feel tacky to the touch
heat for approx 9-12 minutes.
After baby glow mixture has set leave it to cool naturally.
DO NOT PLACE NEWLY HEAT SET PIECES IN FRONT OF FAN TO FACILITATE COOLING AS THIS CAN CAUSE SPOTS TO OCCUR
watch video below to see how the Baby Glow mix is applied at the very end of the video
http://youtu.be/McN1Qmo0tzY
hope this helps
cheers
I have to say I asked on facebook about this and got given the recipe straight away which was lovely. Thanks Alicia Zimmerman for all your help in finding this recipe
Watch video below to see the application (at the end of the video)
http://www.youtube.com/watch?v=McN1Qmo0t...e=youtu.be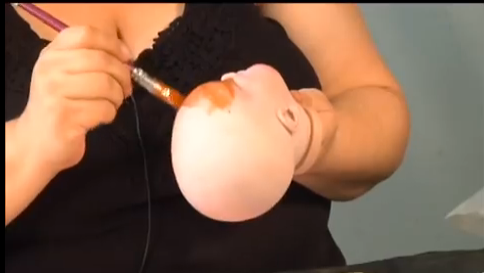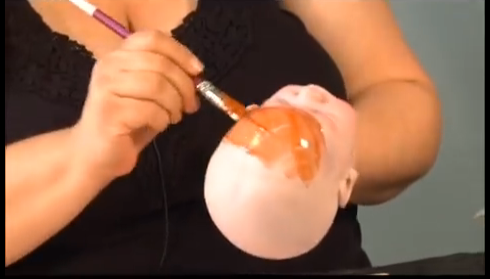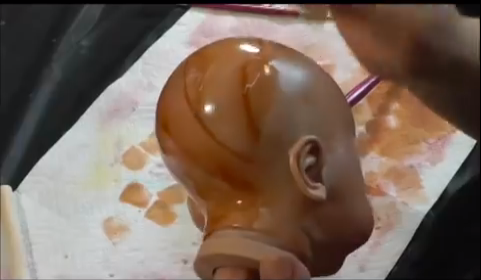 RESULT
Andama Dujon
www.reborndollsaustralia.com
Save