Hi everyone. As you know I don't actually create reborns myself, I only collect. There is a cute bub I'm looking at by a new Australian artist and the AA bub is just gorgeous..... to me.
The artist said she used "the finest Australian mohair" for the bub's hair, and I have heard alot of you here talking about mohair from overseas sellers and how good some types of mohair are. As I have no idea about these things, I though I'd ask the opinion of you all about Australian mohair (this bub's hair is curly, too) and whether it is a good quality.

She looks gorgeous in her pics but her hair also looks like it would easily knot. As I already said, I don't know about these things..... but what do you think?
Gabriele, GJOYful Bears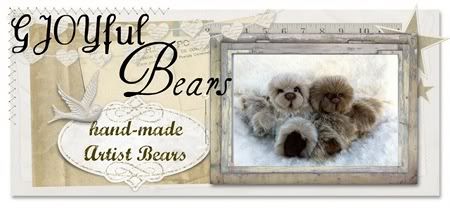 Handmade Artists Bears & Fantasy Sculptures
Website:
http://www.gjoyfulbears.com/main.html

Facebook
https://www.facebook.com/gjoyfulbearsfantasysculptures