Well this month the sun is out longer and we may still drop well below zero at nights but the days are glorious.
I am now have more time to reborn which is fantastic and hope to finish my Luca today August the 9th and who knows I may even it photographed.
The shop now has a few groups who come once a week on different days for classes and get together or they just come to do their own thing and sit and chat with other crafter's so business is slowly growing.
We have
Spinners
Knitters
crocheters
card makers
doll makers
sewers
golliwog makers
bead makers
and a writers group.
Our Friday spinner group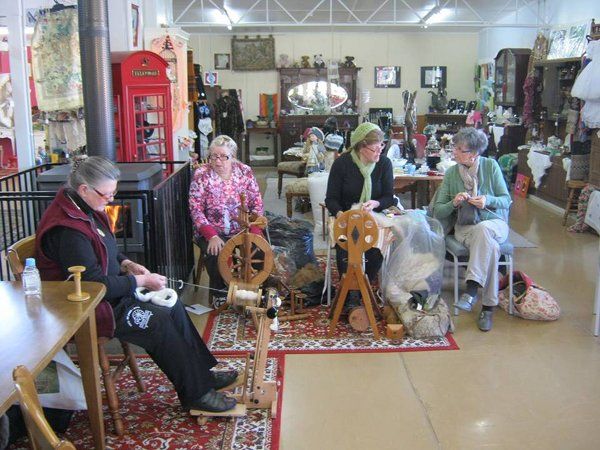 I have been learning beading lol
.
I have visitors for the last couple of weeks but now life is back to normal wahooooo and I can get back to this forum as well as other things. What has everyone else been up to.
cheers
Andama Dujon
www.reborndollsaustralia.com
Save