Hi every one ,
I will endeavour to show you how I use the Primary colours to create AA skin tones.
All skin tones are made up of the primary colours and white (Caucasian skin) genesis heat set paints do produce ethnic skin tones but white has been used to create the lighter tones
This is why their ethnic paints look muddy.
Using the primaries in watery layers creates the darker skin tones gradually and in clean layers which results in mimicking the beautiful natural sheen that real ethnic skin has.
It does not matter if you don't have exactly the same hues that I use in this tutorial (as long as you have a Red a Yellow And a Blue with NO WHITE ADDED)
i AM HAPPY TO HELP ANYONE WHO IS UNSURE ABOUT THE COLOURS THEY HAVE CHOSEN.Just post any Questions here ! I had thought I would add some colour theory but have decided to keep it simple at this point ( that can come later)
You may want to practise on test limbs first
I have used "
v
v
As you can see I have mixed each of the colours with odourless thinner to a watery consistency
This is how they should look when brushed onto paper towel
v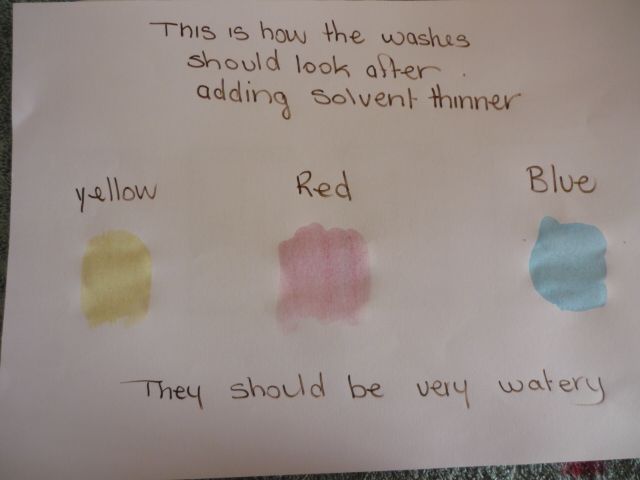 you will need soft mop brushes(3) to apply the paint to the vinyl (I use makeup brushes because they are soft and are quite cheap on line)
You will also need latex makeup sponges (3) and paper towel
After dipping your mop brush in the paint mixture scrape the brush on the side of the container to get rid of excess paint on the brush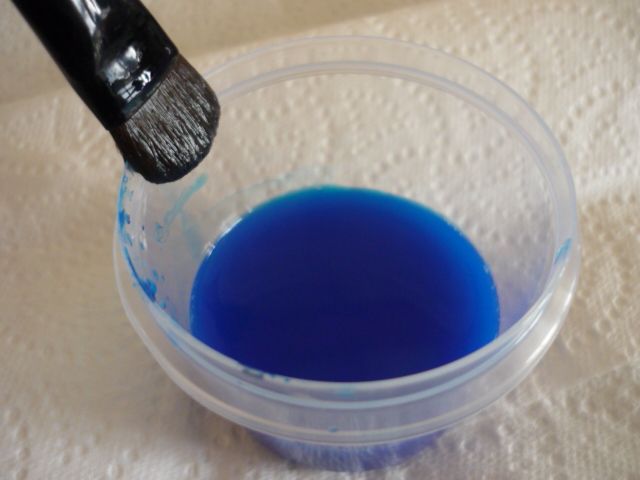 brush around three strokes on the vinyl then pounce the area well with a makeup sponge
it does not matter what colour you start with.
this is blue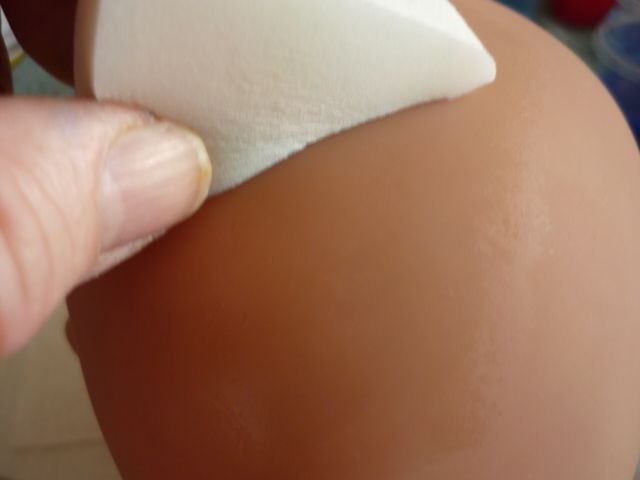 yellow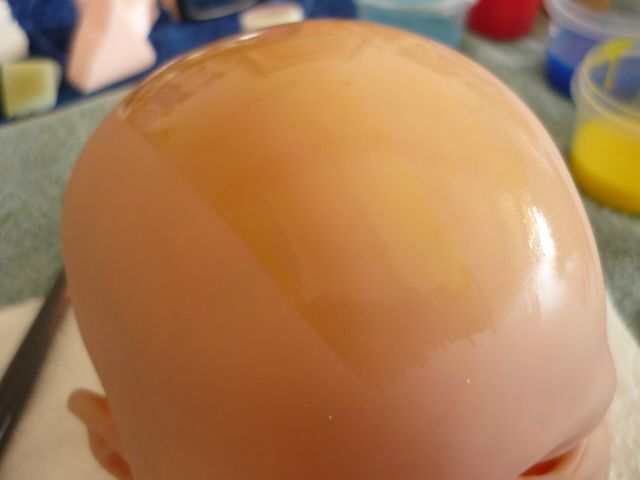 and red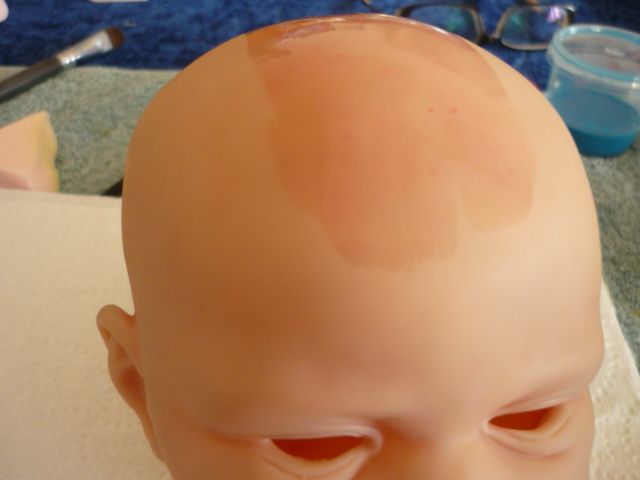 continue over entire kit a section at a time except palms, soles of feet, tips of fingers and toes and lips.
IMPORTANT
Be careful to mop up any runs and pounce well in any nooks and crannies ie behind ears and in creases.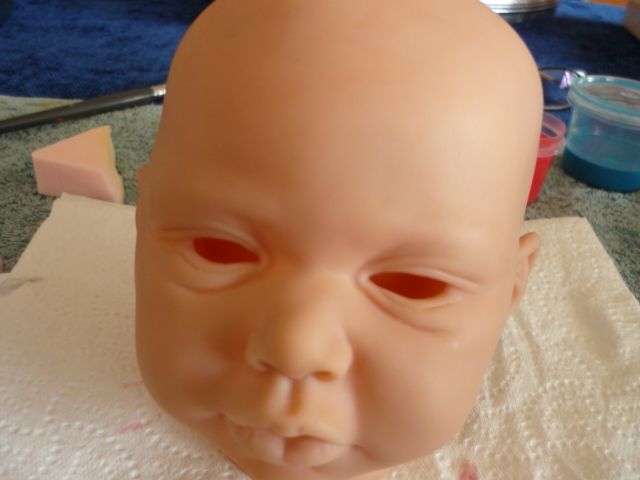 let dry in between layers completely and then bake as you would any kit.
dont be concerned if you dont see much change in the first few layers..also dont worry about any light patchiness as ethnic skin is patchy anyway.
Repeat whole procedure until you have achieved the desired skin tone.
Any questions please post on here !!!!!
In the next tutorial i will show you how to blush, shade and detail the AA baby
Cheers
Sue
Liveffects Nursery-Reborn Baby Dolls
http://staormin4.wix.com/liveffects-nursery-1